Calling all fans, help us
spread the word
on Dan and the DVB by leaving messages at these sites as well as our guest book.

If you liked the show that you seen Dan and the DVB
click here to leave Thumbs Up message.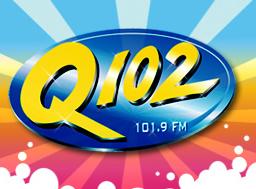 Cincinnati Ohio radio station Q102 has a band review section please
click here
and leave them a note about Dan Varner and the DVB.

in Cincinnati, Ohio. Let's make some noise by click here to go to leave B-105 a comment telling everyone why we like Dan Varner and the DVB.
These kind of messages help us get the word out on the World Wide Web.
Thanks for you time,
DVB Computer Street Team
---
We would like to thank all of you that have supported us over this past year. We have a blast each night we perform because of you.
Thank you and see you at the show